Promoting a Society of Moral, Relational, and Economic Strength in Northeast Indiana
Every thriving community has a 'triangle' working together to accomplish big goals — the philanthropic and religious community, the business community, and government. To help build this triangle for northeast Indiana, we want to emphasize the critical role of effective civic leadership and increased citizen participation and engagement in achieving a strong community.
With this in mind, Civic Engagement promotes responsible, responsive government by identifying, training, and equipping emerging civic leaders in northeast Indiana through the Ambassador Institute for Civic Engagement; working with current elected officials and providing them with the tools to lead; and educating the public and advocating for community-minded civic leadership.
Interested in getting more involved in your community? Let's connect.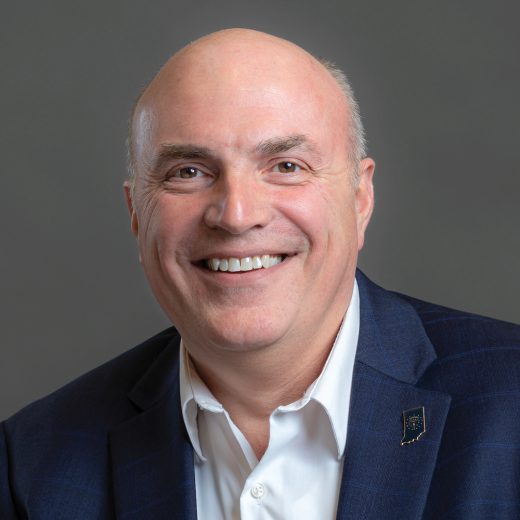 Ron Turpin
Sr VP – Civic Engagement
AREAS OF INTEREST: Civic Discourse • Community & Government Leaders • Public Policy
Ambassador Institute for Civic Engagement (AICE)
GOAL

AICE prepares and empowers emerging northeast Indiana civic leaders by providing an understanding of how local and state government works, identifying the roles their leadership serves best, and how to build and run a campaign.

CANDIDATES

Candidates are selected through nominations by community leaders who recognize their interest in serving their communities in northeast Indiana. Contact us to learn more about becoming an AICE candidate.

PROGRAM

Public service is a public trust requiring you to represent others. Committing to AICE means honoring your commitment to others by agreeing to attend the four one-day sessions, with presentations by notable state and local elected leaders.
Create lasting impact. Get involved.